No, black is not the best colour for 80% of women!
Black is probably the most commonly worn colour in business for women. In my experience working with numerous business women over the years, black clothing occupies a good percentage of any business womans wardrobe.
It is considered smart, classic, elegant, slimming and it goes with everything, so it's no surprise it is a favourite with a huge number of women in business.
But what do you do if black is not a colour that suits your complexion?  
Who Can Pull Off Wearing Black?
Black is only flattering on around 20% of people.  Those people tend to have a cool, strong, dramatic look to the skin and therefore can carry off the drama of the black and it will be flattering on them.
If you are one of the larger percentage whose complexion is not complemented by black, what do you do?
I have to confess I look 10 years older if I wear black close to my face, and not many women want that!
So how can you still wear black and make the most of its benefits while still looking good?
Read on for my top six tips on how you can carry on wearing black whilst still flattering your complexion.  We want to ensure you look young, healthy and glowing every time you show up for your business.
1. Wear your black garments away from your face.
Black can have a very detrimental affect against some skin tones.  
For instance if you have a warm skin tone, black can make you look older because it will reflect onto your face and highlight any dark shadows around your chin, your mouth, your forehead and under your eyes.  Dark areas that are naturally there will be accentuated and therefore can make you look older, drained and tired…not a look anybody wants!
You may have a cool delicate skin tone, in which case black will just be too harsh for you and will overpower you.
So wear any black garments either below your waist, or not directly under your face, for instance in a jacket or coat.
You can then wear one of your best colours, directly under your chin so that is the colour that reflects onto your complexion and not the black.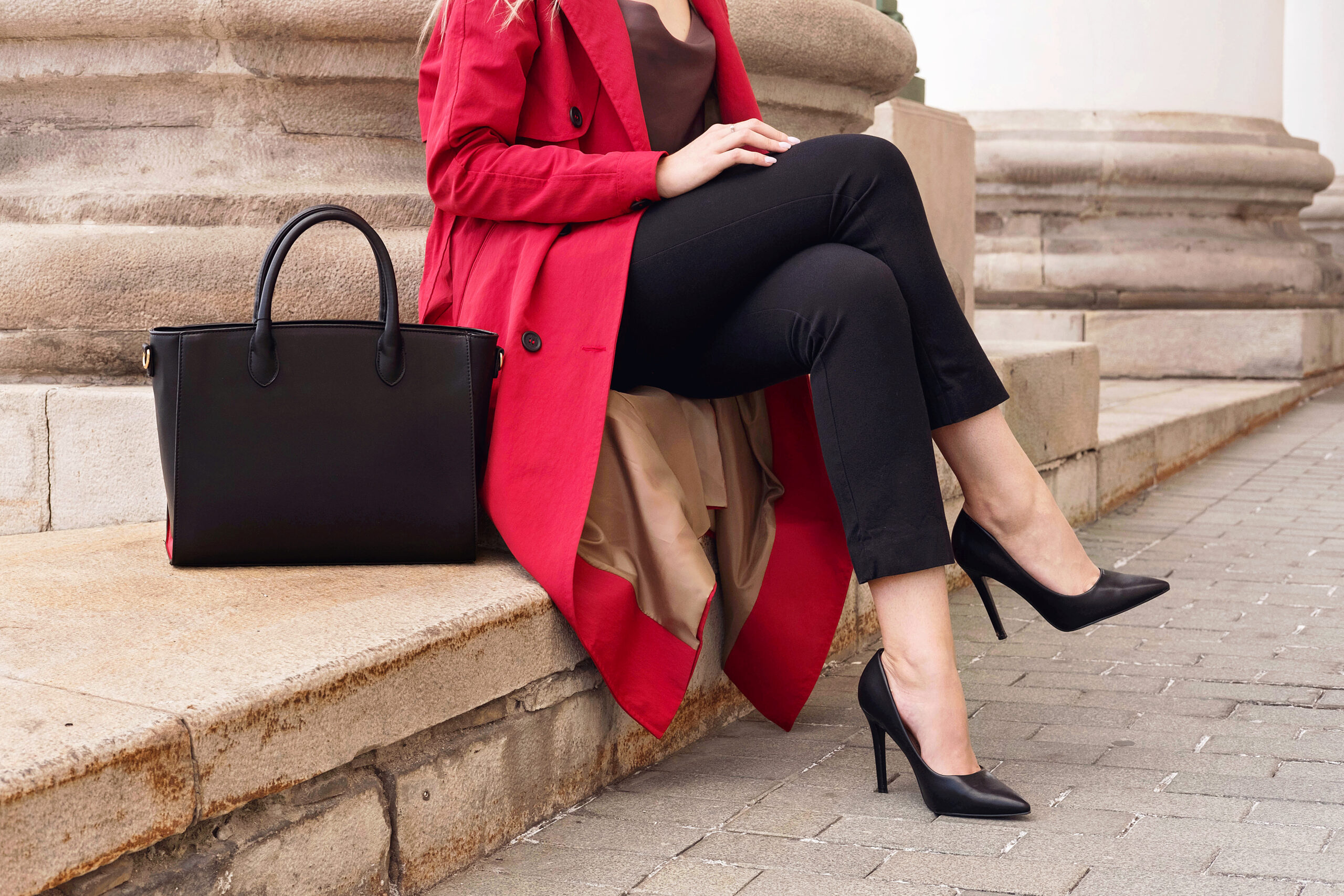 2. Wear a lower neckline.
One way of wearing black nearer to your face is to wear a lower neckline, such as a scoop, cowl or a v-neck.  That way it is your own skin that is reflecting up onto your face and so the black doesn't have such a detrimental affect on you.
If you already have any black dresses or tops that you love, it might be worth considering having them altered professionally to make the neckline lower.  That way you will be able to carry on getting some wear out of the garment for a good while longer.
You might feel that the area looks quite bare and that there is too much skin showing.  In that case read on for my next tip.
3. Wear a scarf or pashmina.
Scarves and pashminas are wardrobes most versatile garment.  You can tie them in numerous different ways to give different looks and you can find them in an array of colours.
Scarves are the first item I recommend somebody invests in when they have their colours analysed and for the first time know for sure the colours that suit them best.  That way you can carry on wearing everything in your current wardrobe…I'm not a fan of throwing clothing away unless it is old and tired…but make it suit your complexion with the use of a scarf in one of your best colours.
So, if you have black dresses, tops or jackets that you still want to wear but you also want to look your best, add a simple scarf to the look and you will find your complexion shines with the right colour reflecting onto it!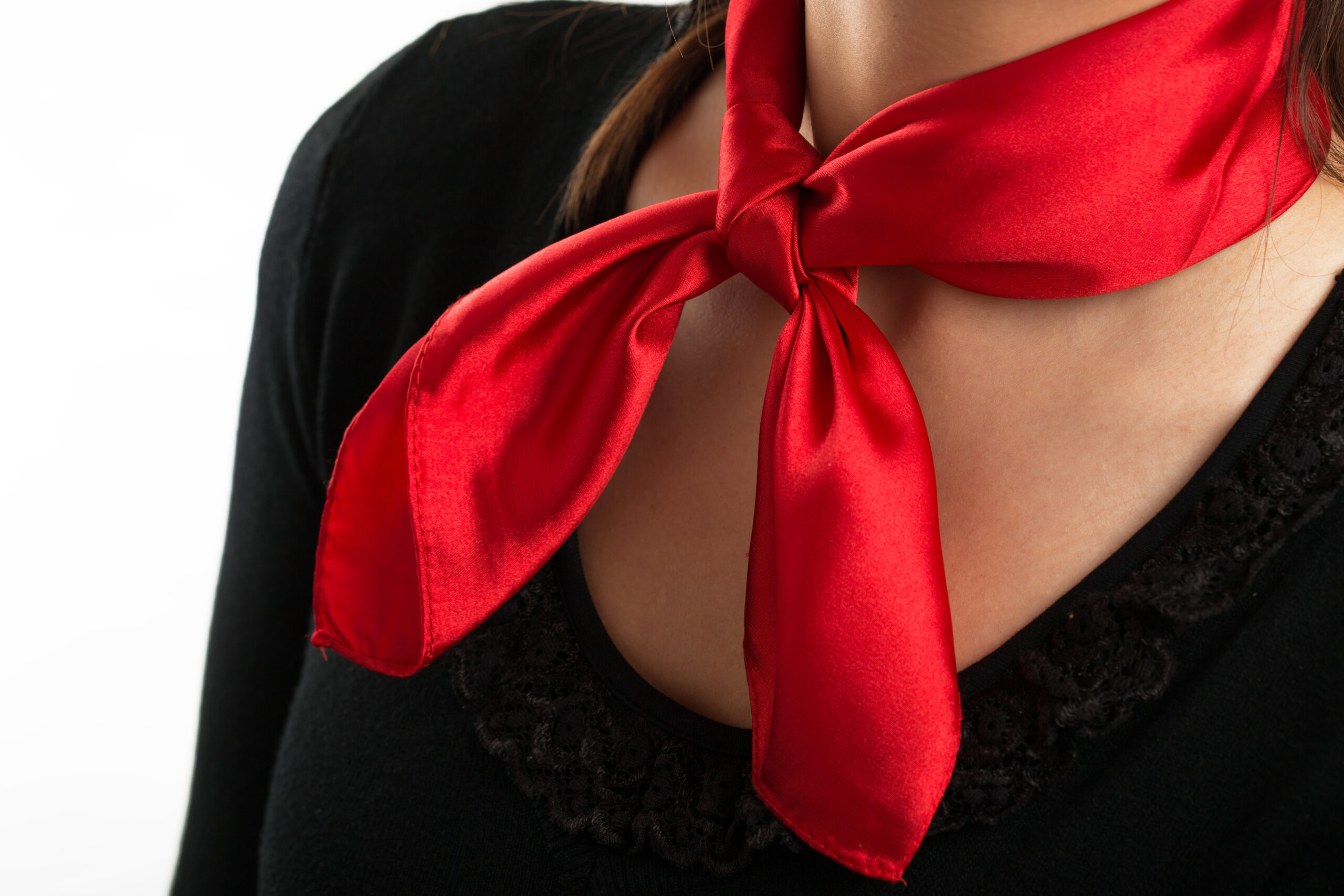 4. Add a statement necklace
Another way of making sure the colour reflecting onto your face is one of your best colours, is to add a statement necklace to your outfit, in one of the colours in your palette.
This will also help take away that feeling of being too bare, as you can fill the gap with your necklace of choice.
When choosing necklaces, do ensure you choose not only a piece that contains not only one of your best colours, but also your best metal.  So for example, silver for cool skin tones, and gold for warm skin tones.  
Rose gold is another popular metal, and this looks great with the soft and delicate summer complexion.
5. Make use of pattern and texture.
It's not always easy to find the exact colour you want for a particular garment, so you may find some garments have some black in them, but are softened by the pattern or texture of the garment.
Fabrics like houndstooth check, tweed or boucle are an example of this.  It can even be just a simple pattern with a black background, but full of details in the pattern that are in a better colour for you than the black.
The black will be softened by the use of the texture or the pattern in the fabric and therefore will not reflect the harshness of  the black on your face.
6. Wear your best make-up.
Even if you are going to wear black, don't be tempted to try to harmonise your make-up with it.  
Stick to your usual colours, the ones that are flattering on your complexion and light up your features.  Then you will go a long way towards softening the black.
Lipstick is definitely your friend here!  Wear a lippy in one of your best wow colours and it will work wonders on your complexion and help you to shine as you should!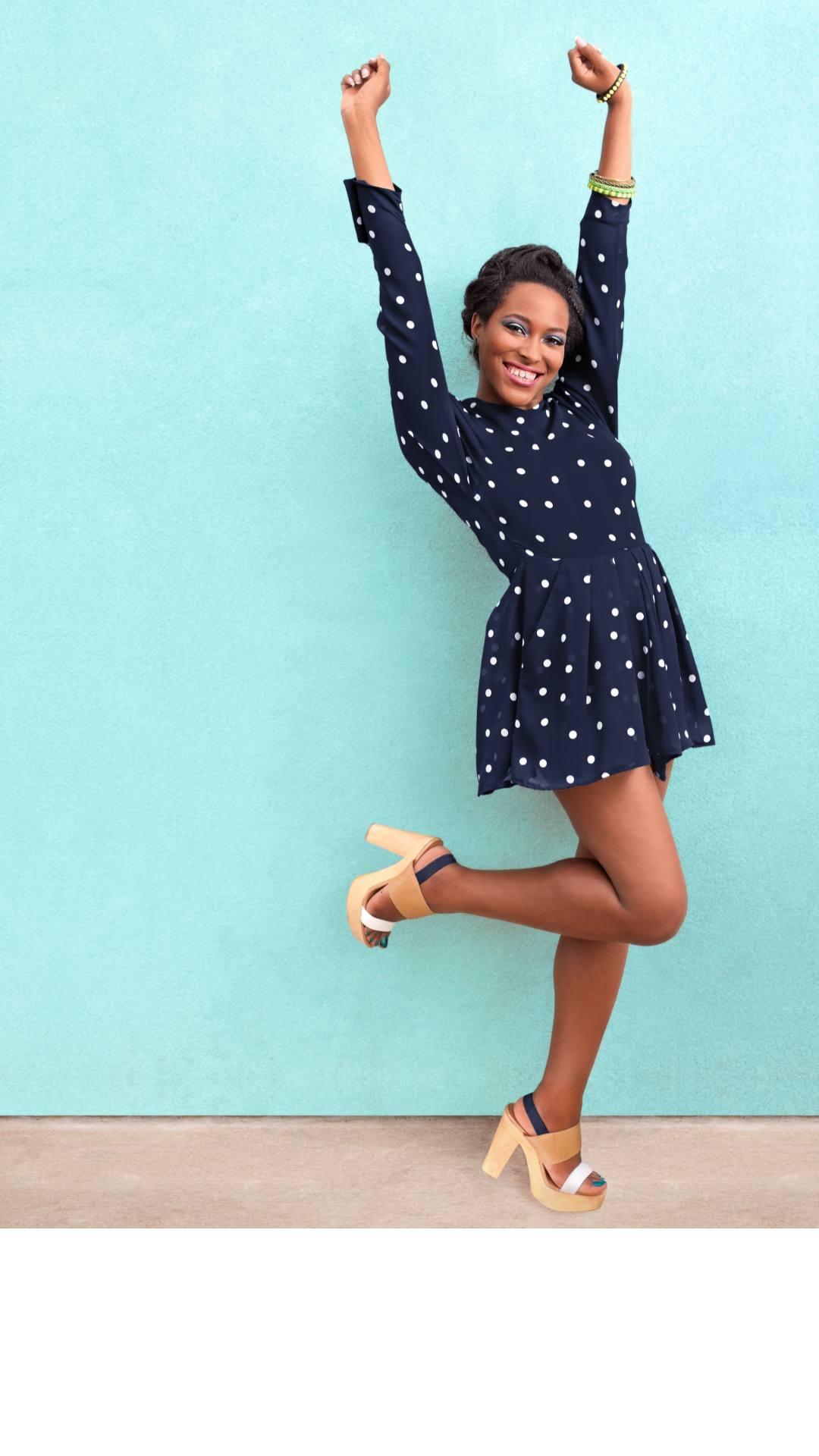 So there you have it, my top tips for wearing black even if it is not a colour that suits you.
If you are unsure of your best colours and would like to find out which colours are going to be the most flattering for you, take a look at the first in my series of four blog posts about colour here:
These four posts will help you to work out your best colours for yourself.