Getting dressed in the morning shouldn't leave you stressed and exhausted before you've even started your day!
I can help you create a Dream Wardrobe. A wardrobe where you love every item and there's an outfit ready for any event or occasion you need to attend.
Getting Dressed Should Be Stress Free
As a Personal Stylist I help women show up as the most confident, polished and authentic version of themselves. I want every woman to have the confidence to take her rightful place in the world.
Whether for business, career or personal reasons, you want a wardrobe that is a joy to go to in the morning.
A wardrobe where every item is one you love and looks great on you.
A wardrobe that means getting dressed in the morning is a calm and pleasant experience.
Here are some choices to get you started: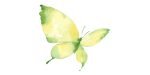 I am absolutely passionate about women taking care of themselves.
Most of us these days have a hard time putting ourselves first as we are busy looking after our work or business, our family and our home.
Taking care of yourself is the first step to looking and feeling great.
My free guide gives you 101 ways you can start to take care of yourself, so go ahead and grab a copy of it, stick it up on your wall or fridge and aim to do at least one a day!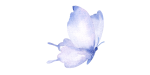 I understand that you want to get to know me a little before you decide if I'm the right person to help you.
There's a couple of things you can do to help you in your quest.   I've done a little video so that you can actually see and hear me at the same time, so have a look at that...don't worry I don't chatter on for too long!
Also my about page has the full back story of why I do what I do, so you can find out quite a lot more about me there.  Click the button below to go straight there.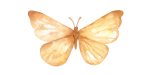 Are you ready to dive straight in?
Want to get started straight away on working towards that Dream Wardrobe that will make getting dressed in the morning a joy?
I love helping women create a wardrobe that will take them to any and every event they might want to attend, and can help with a purely personal wardrobe or a business wardrobe.
Let's put an end to the morning stress of what on earth do I wear today!
Here's what my clients are saying!
I had my colours and styles "done" by Tracy beforehand so she was well prepared. She knew exactly where to take me for what I was looking for. I chose  a black and white dress which I could wear just as it was.  It was in November that my grand-daughter got married and I really wanted to look special for them.  It was a lovely experience as I didn't have to worry about anything. Tracy sorted out all of the journeys, the clothes, shoes and accessories. She made it so easy for me and such a lovely day.
I recently had a meeting with a really important potential client. It was somebody who could end up giving us quite a substantial amount of work.   After working with Tracy, I knew what to wear without too much difficulty.   Ten minutes into the meeting the potential client said that he could already tell me he wanted to work with me.   He said "you just look so professional and I know you are the right person for us to work with".  That was purely based on how I looked.
Just wanted to say thank you so much for your mini course,  it was really helpful to gain an insight as to the image I portray at work. The idea of a capsule wardrobe is great.  I will definately use this as I approach my clothes shopping in the future.
Many Thanks
Do you want to make sure you get all my Styling tips and tricks, and be the first to see any new catalogues I put together?
Pop your details in the form just below and I'll make sure you never miss out on any of the good stuff I put together!  Blog posts, tips and tricks, clothes, shoes and accessory catalogues, and up to date info about the services I offer.  
Give it a try and if it's not for you, feel free to unsubscribe anytime!