I am passionate about helping women discover their professional and authentic selves so they can show up for their business with confidence.
Having spent a large part of my life struggling with confidence and a lack of self-esteem I have found that finding my true self and getting my image to reflect that has made a massive difference to how I feel and now I help others do the same.
I have always been interested in fashion and image.   I made my first outfit for myself when I was 11…yes I did actually sew an outfit together from a flat piece of fabric!   It was an A-line skirt and matching waistcoat and I did it all with the help of my Mum patiently showing me each stage of the process…it was very cute!
From then on I was hooked.   I made loads of my own clothes and when I was in my late teens I started designing and making clothes for my friends as well.   I really wanted to do Fashion Design at college when I left school but my parents thought it was too risky a career choice, so I went to London to train as a nurse instead.   I think I spent more time in Liberty's fabrics department and at various fashion events than I ever did on the wards!
My world went from black to full colour!
Fast forward a few years and having got married and had babies, I went into a very serious depression.   I felt completely awful, hated myself, hated the way I looked and had zero self-esteem or self-confidence.
It took me a long time to climb out of the depression and I did have help from various counsellors.  But the thing that made the biggest difference was taking myself off to see a Personal Stylist.
I literally felt like my whole world, which had felt very black, suddenly became full of colour!
She showed me the colours and styles of clothes that suited me best and as I slowly began to incorporate her suggestions into my wardrobe, I started wearing a lot more colour, and my confidence slowly grew.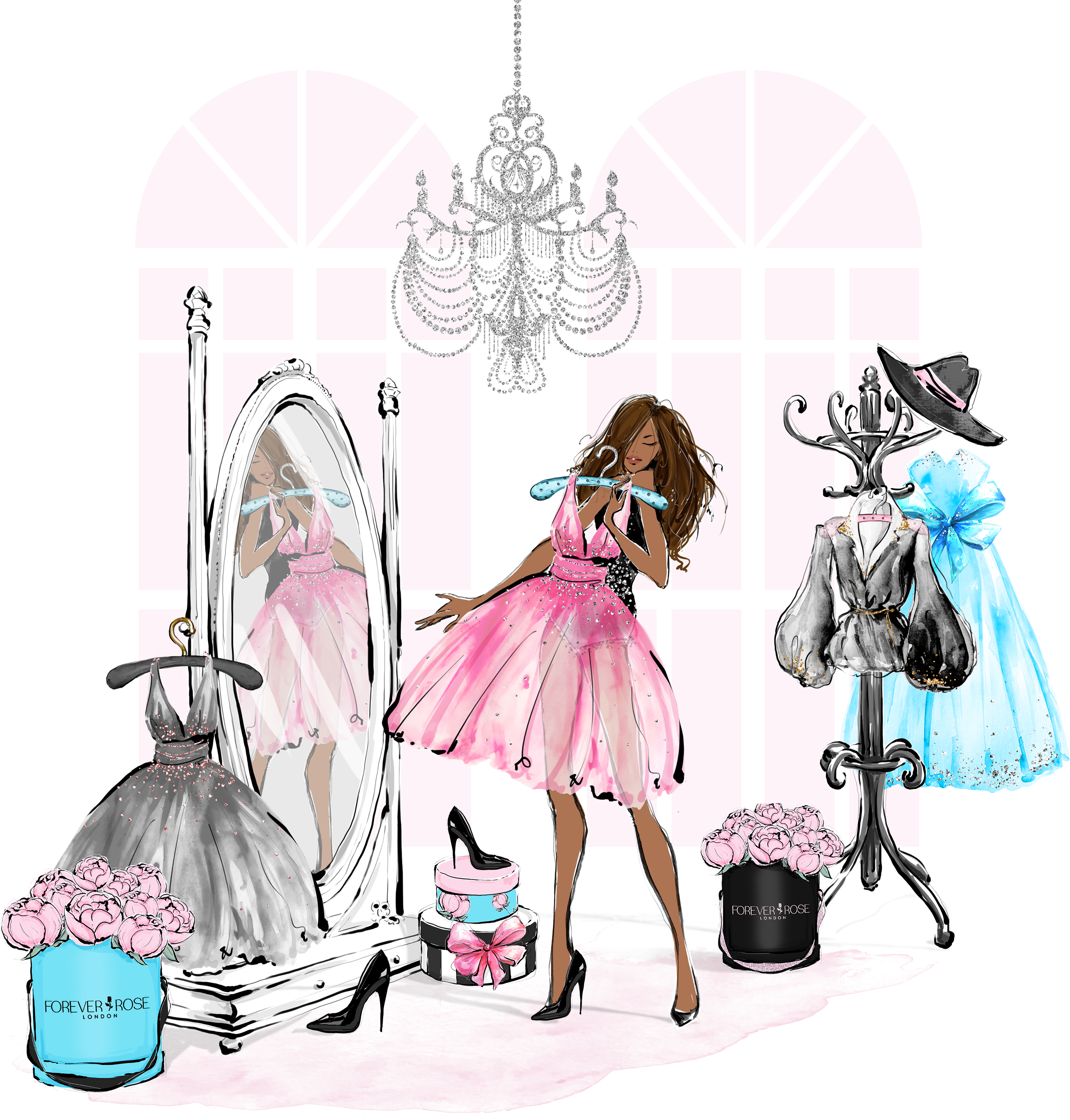 I turned my passion for fashion into a business and became a dressmaker. I made so many outfits for so many people and really enjoyed it, especially when I was trusted to make outfits for weddings, which I specialized in for a while.
I loved seeing the confidence boost my clients enjoyed when they knew they looked good, so I also trained in Beauty Therapy. Now I had a new way to give women a boost in energy and self-esteem.
But I'd never forgotten the transformation my Stylist had brought about in me. I had felt so low I didn't want to go out of the front door, fearing people were looking at me and judging me. But she helped me to go out in public with my head held high knowing I looked good.
Because the experience of working with a Stylist had such a massive effect on my self-esteem and confidence I knew that I wanted to help other people experience the same change in their confidence. So I trained to be a Personal Stylist myself in 2010 and have loved helping women ever since to improve their image and through that, their confidence.
I love to work with female entrepreneurs and career women, helping them create an image that reflects themselves, their brand and their business.  Too many women keep the fantastic things they have to offer to themselves because they don't have the confidence to get out there.
Whatever you need to do to grow your business, whether it's step onto a stage, get in front of a camera, show-up on a call, or appear in-person, I can help you do it with confidence. It's time to show the world all the gifts and skills you have to offer.
I now work one to one with clients to help them build a wardrobe that will take them to any event they need to dress for…their dream wardrobe, personal or business.
With over 20 years in the industry I know I can help you gain the confidence you need to stop hiding, to get out there and to let the world see what you have to offer!
To get you started on the right track I have a free download which will help you to know what colours you can wear to give the right message to your audience.
Clothe Yourself In Confidence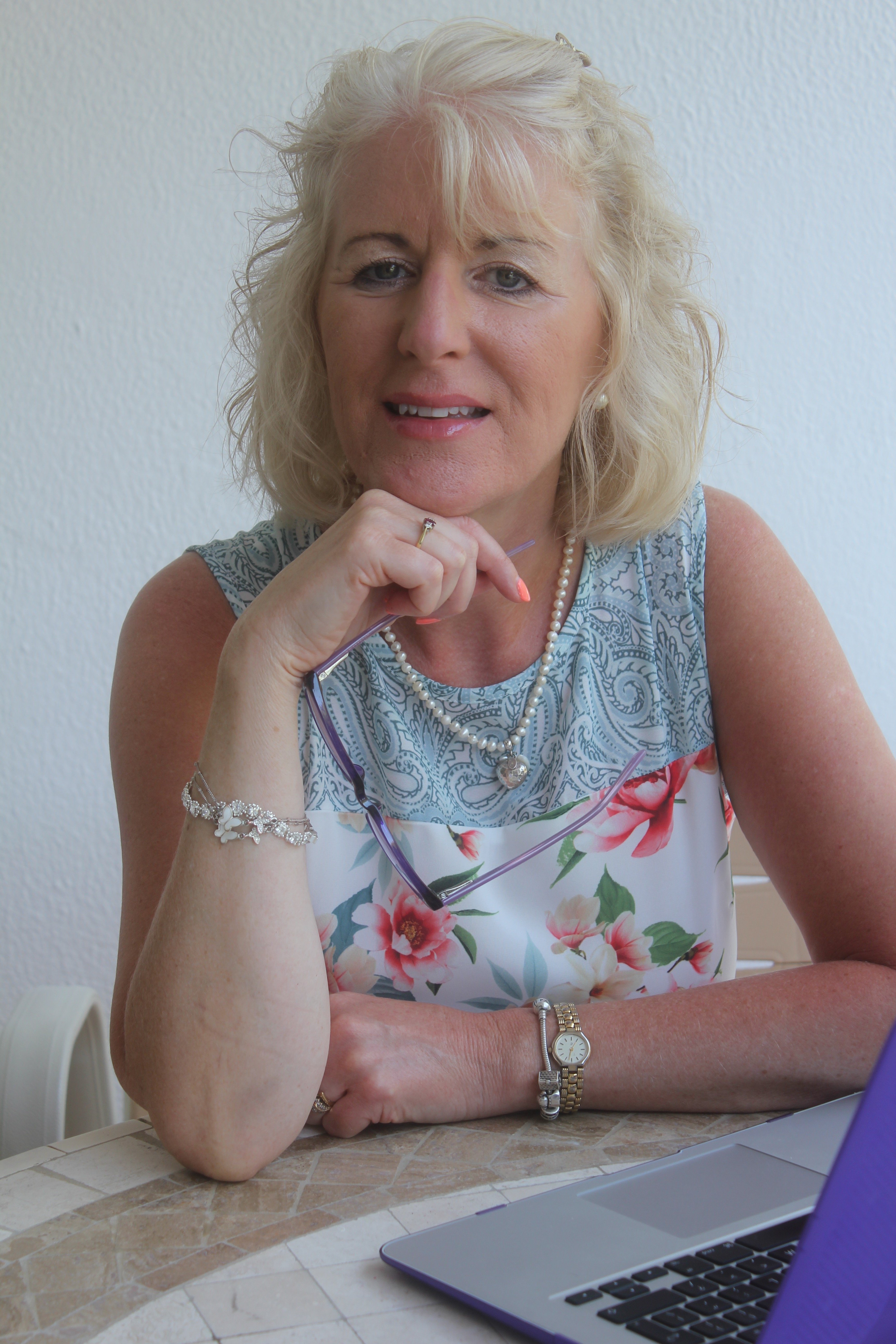 Here's the very official bio:
Tracy is a qualified Personal Stylist with a Colourflair Diploma in Advanced Colour Analysis and an Imagination Diploma in Female Style, Wardrobe Consultations and Personal Shopping.   She also has more than 20 years experience in the Fashion Industry, designing and making garments from swimwear to bridal wear.
She is qualified at level 2 and 3 in Beauty Therapy and Massage.  She is also a Skin Care Specialist and Make-Up Artist with the International Institute for Anti-Ageing.
Tracy is passionate about helping Female Entrepreneurs and ambitious career women, show up as the most polished, professional and authentic version of themselves.
If you're still with me, here's some fun stuff about me!
I'm 54…actually that's not much fun!
I'm married to Graham and we have 3 children: James 32, Emma 25 and Louise 23 and one grandchild Payton who is 6 and the joy of my life!
I love music and play the guitar and piano, not at the same time though!   I love to sing and play in church or at home on my own.
I love horses and ride 3-4 times a week.
I love my family and my favourite pastime is being with them…watching them grow into beautiful independent adults has been the greatest joy of my life, particularly as they've gone off to fulfill their own dreams.   
I love watching movies, preferably with a glass of Prosseco in hand!
We have 3 cats, but they are more my husbands joy than mine…I prefer bigger animals, like horses!
I love reading and I love the outdoors and if the two can be combined I am a happy bunny!
I absolutely adore being by the sea…I think the only time I can actually sit and do nothing is when I'm by the sea.