The Most Common Body Shape For Models
The slender or athletic body shape is the most common body shape of models as it is the shape that most clothes look good on.
It is defined by a square silhouette, small breasts, a very gently defined waist and small hips.  It is usually slim, slightly muscular and has little in the way of curves.
However, there is lots you can do to add some femininity and shapeliness with the clever use of the right shapes and styles of clothing.
I'm going to look at the best shapes of the most common garments to make the most of your assets and give the illusion of some curves.
The Best Shapes For A Slim/Athletic Body 
If you don't know for sure that you are a Slim/Athletic Body Shape, click here for my Go To Guide To Finding Your Body Shape first, so you can make sure you are getting the right information for you.

As a slim/athletic body shape you will be the envy of a lot of your friends and family, as you will look good in most clothing.
There are not really any particular areas that you need to disguise with clothing.  The most likely thing you want to change is to add some shape and a little more definition to your waistline.
Baggy, shapeless clothing is the worst thing a slender body shape can wear, so we will try to add shape and definition with the clever use of clothing and accessories.
With slim arms and legs, and not too much in the way of bust  you look well balanced, and your slim hips look great in any type of trousers.  You also are highly likely to have a flat stomach which is the envy of most women, and are unlikely to have to worry about bingo wings!
So lots to enjoy and be proud of a Slim/Athletic Shape.
Just a note:  Not all slim/athletic women want more curves, and it absolutely fine if you are happy with your slim silhouette.  The suggestions here are to add some shape and some femininity, so take the ideas you like and don't worry about the ones which don't align with you.
Let's take a look at the specifics of the different garments you might choose to wear.
The first place to start is to make sure you get your foundations in place before you start looking at your outer garments.  A good, supporting bra, possibly with some additional padding in the cups, will give you some fullness and feminine shaping.
The most flattering Jackets and Coats for the Slim/athletic body shape will have darts at the waist or princess seams to give the appearance of soft curves and a delicately defined waist.
Wider lapels at the collar will give extra width at the top which will provide some shaping.  Also double breasted styles will add width at the top and therefore give extra shaping, as will any embellishment at the bust.
Longer Jackets and Coats benefit from being a slightly A-line shape to give the illusion of shaping and soft curves.
A belted style will also give some definition to the waistline and so give more shape to the overall silhouette.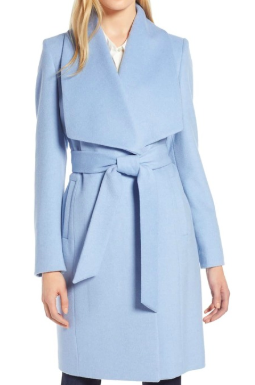 Any kind of decoration on your shirts, tops and tees will give extra width at the top and so give the appearance of feminine shaping.  Look out for styles with ruffles, neck ties, lace details or pockets on the bust. These embellishments and details will all add inches to the bustline and so give the illusion of curves and shaping.
Shirts, tops and tees will look most flattering if they are tucked into the waistline, or pinched in with a belt, as these will accentuate the waist and give the illusion of extra shaping.
To add even more softness and femininity, smock style shirts and puff sleeves will work very well for you.
High necklines also add inches to a smaller bust.
Shirts with any sort of detailing will help add fullness and softness to your shape.  So details at the waist, tops of the sleeves or neckline will all help. Shirts are better if they are not fitted as this will give more fullness above the waist.  Unfitted shirts look even better if they are tucked into the waistline or cinched in with a belt.
Another great tip is to layer your tops, particularly layering a wrap top over a cami or tee, as this will give the illusion of a defined waistline.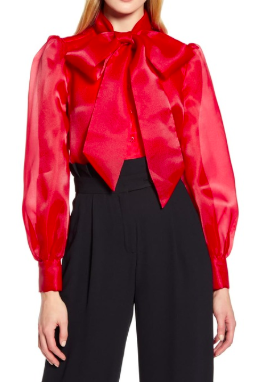 The best dresses for your slim or athletic body shape will be made from fluid fabrics such as chiffon, jersey or other floaty fabrics.
Adding patterns, florals or floaty skirts will instantly soften any angular shapes in your body and create curves in all the right places.
Again, unfitted styles cinched in at the waist will give that fantastic illusion of a waistline.  High necklines will also work well, and the skirt of your dresses should be A-line or fuller to give that soft feminine shape.
In the summer, halter neck styles will accentuate any curves in the body.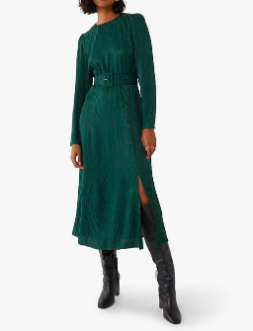 Your best skirts will add shape and curve.  So tulip, A-line and floaty skirts will all look very flattering.
Detailing like pleating, gathering and fuller styles will all add curves to your hips and a little shapeliness to your waistline.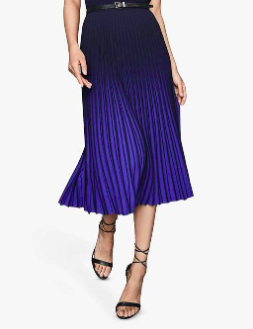 The slim or athletic body shape can wear almost any trouser shape and style.  However the most flattering will be slim fitting, and a slight flare or bootleg style will give a hint of shapeliness.  Skinny styles also work really well as they hug the hips and give great definition to the slim silhouette of your body.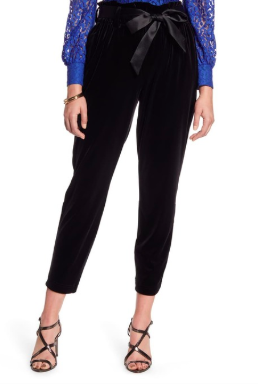 The most important accessory for the slender body shape to invest in are belts.  You want to emphasize your waist at every opportunity. A belt will even look great on you over a cardigan or sweater!
Have fun with all sorts of accessories…scarves, necklaces as long as they're not too chunky, shawls.  Any of these will break up the long line of your body shape, and give the illusion that the broken is smaller portions rather than just one long slim column.
Colour, Pattern & Fabrics
Bright and light colours will look amazing on you as they will add inches and fullness to your figure.  You can also use colour to break up the body, to stop it being one long column of the same colour. So wear different colours on your top and bottom halves.
It is great to add interest to the slender body shape and pattern is a fun way to do this.
Choose the size of pattern dependent on your frame.  So small pattern for a small frame and medium pattern for a medium frame.
Softer, floaty fabrics will add softness and femininity to any outfit.  Try to avoid stiff fabrics that will just emphasise the angular frame you naturally have.
So there you have a full run down of the best shapes of each of the most common types of clothing to suit your Slim/Athletic Shape.
Was there anything there that surprised you or you hadn't heard of before?  Is there anything you will do differently as a result of reading this blog post?  Do you think these suggestions will give you more confidence in your body shape?
I've created a catalogue for you with some of the current styles of clothing that will work well for you.  Click the button below to see all of the Slim/Athletic body shape styles: