Transitioning between seasons can be tricky in terms of your wardrobe.
Some days it can be quite chilly in the mornings and early evenings, but still warm and summery during the day.  So if you're out all day at work, that means you've got to dress to cater for all eventualities!
Even if you work from home, you don't necessarily want to have to change a few times a day to cope with the changing temperatures.
Add to that, that you may not be quite ready to put your summer clothes away, not to be seen for another few months, and it gets even trickier!
So how can you keep your summer clothes going for a few more weeks, and still be comfortable?
Well, the simple answer to that question is to style your summer clothes slightly differently.
Read on for my tips on transition dressing from summer to autumn.
Summer Dresses
 If you have some really lovely summer dresses and you want to keep them going for just a little bit longer, try styling them with boots and a jacket.  That way when the weather warms up in the middle of the day, you can just take the jacket off, and you'll still be comfortable.
If you need a little extra warmth as the days get cooler, just add some opaque tights and a vest underneath the dress.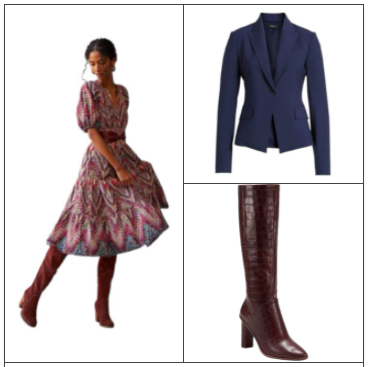 A Short Skirt
Think a short skirt is difficult to adapt to Autumn?  Think again!
A shorter skirt with opaque tights, long boots and a loose cardy can look very stylish.
Try a dramatic colour difference for the most impact with this look.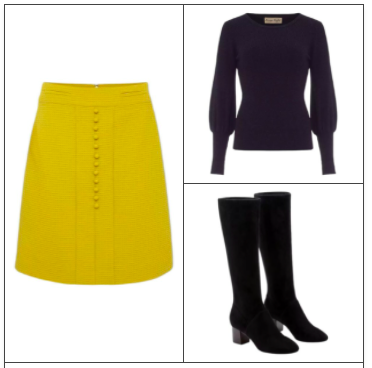 Jumpsuits
Have a jumpsuit that you're enjoying wearing and want to carry on for a little while yet?
Instead of paring it with sandals and a lightweight cardy, give it a new lease of life with some heeled ankle boots and a smart jacket, and you'll be enjoying wearing for a few more weeks yet!
Add socks and a discreet vest underneath if you need a little more warmth.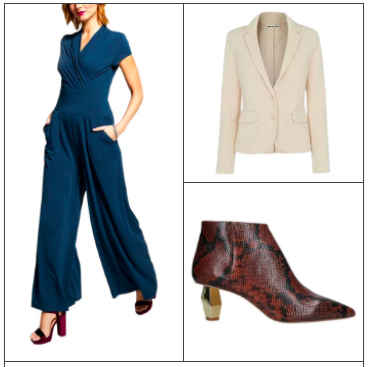 A Shirt & Trousers
You know those lovely coloured trousers you've enjoyed all spring and summer?  Well why not wear for a little longer, instead of going into the usual grey, navy and black associated with this time of year?
Just add a jacket for an instantly smarter and warmer look, and add closed in shoes instead of sandals.
An instantly smart, yet still colourful look that will the envy of all the people who've already gone into their darker colours!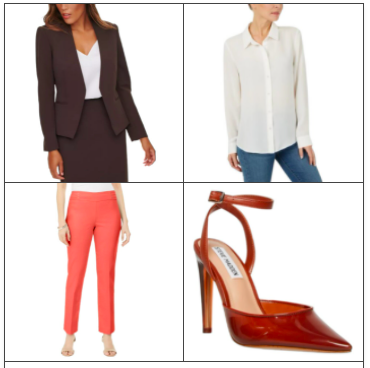 A Classic Trench
The classic trench coat is the ideal layer for the mornings and evenings that are a little on the cool or wet side.
You can add the trench to any of your other looks, but what about wearing it with that lovely shirt and trousers above, but instead of the smart jacket, wear your trench?
Pop a cardy in your bag just in case you need. a touch more warmth, and you're good to go!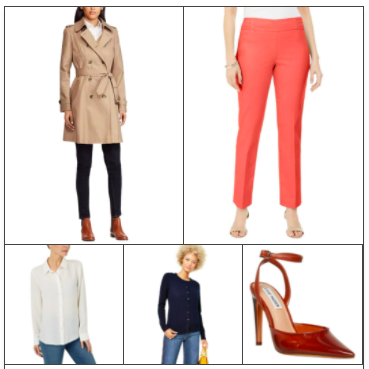 Summer Skirts
What about those pretty summer skirts that you don't want to put away just yet?
Just add a cardy and some ankle boots, and you're good to go for a few more weeks.  Make sure you wear a little top under the cardy in case you get a bit too warm in the middle of the day.
And again, if you need some extra warmth, add some opaque tights and a vest underneath.
A Summery Dress
If you have a lovely summery dress that you'd still like to get some wear from before it goes away, how about styling it with leggings, a cardy and sneakers.
You can add more warmth by wearing a thicker cardy as the days get cooler, and even swap the sneakers for socks and boots as the temperature drops.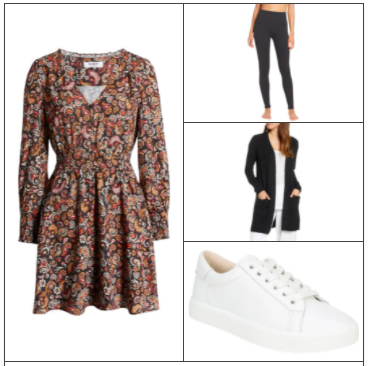 White Jeans
I know it might sound a little crazy to suggest white jeans in the autumn, but they can look really stylish.
Just make sure you don't wear them on a wet day as spalshes on the legs are not particularly stylish, but on dry days they will look great.
Style them with a contrasting colour sweater or cardy for extra drama.  Add some boots for warmth and you can layer under the sweater as much as you need depending on the temperature.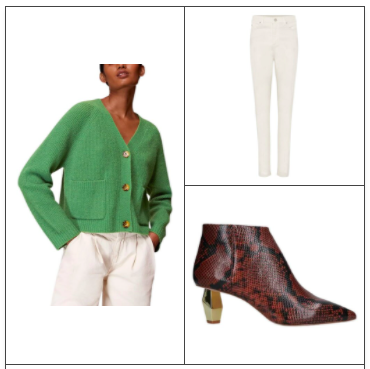 Jeans
Jeans really are the ultimate in versatile dressing.
How about smartening them up for a great Business Casual look?
Add a colourful blazer and some heeled shoe boots, and nobody will even notice you're wearing jeans!
Layer under the blazer with a lightweight top, a blouse or a sweater depending on the temperature that day.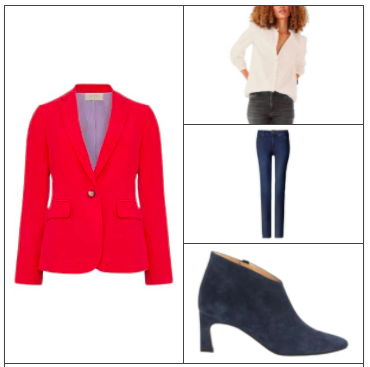 So I hope that gives you some fresh ideas for how to transition seamlessly from summer to autumn.
As always if you'd like some personalised help with getting your wardrobe looking great for the next season, please do get in touch using the contact me button below and we can arrange to chat about how I can help.