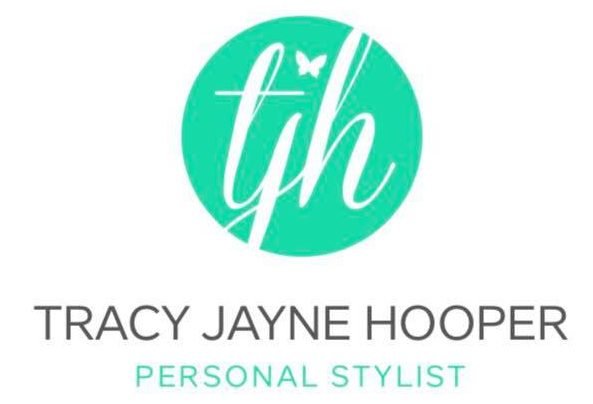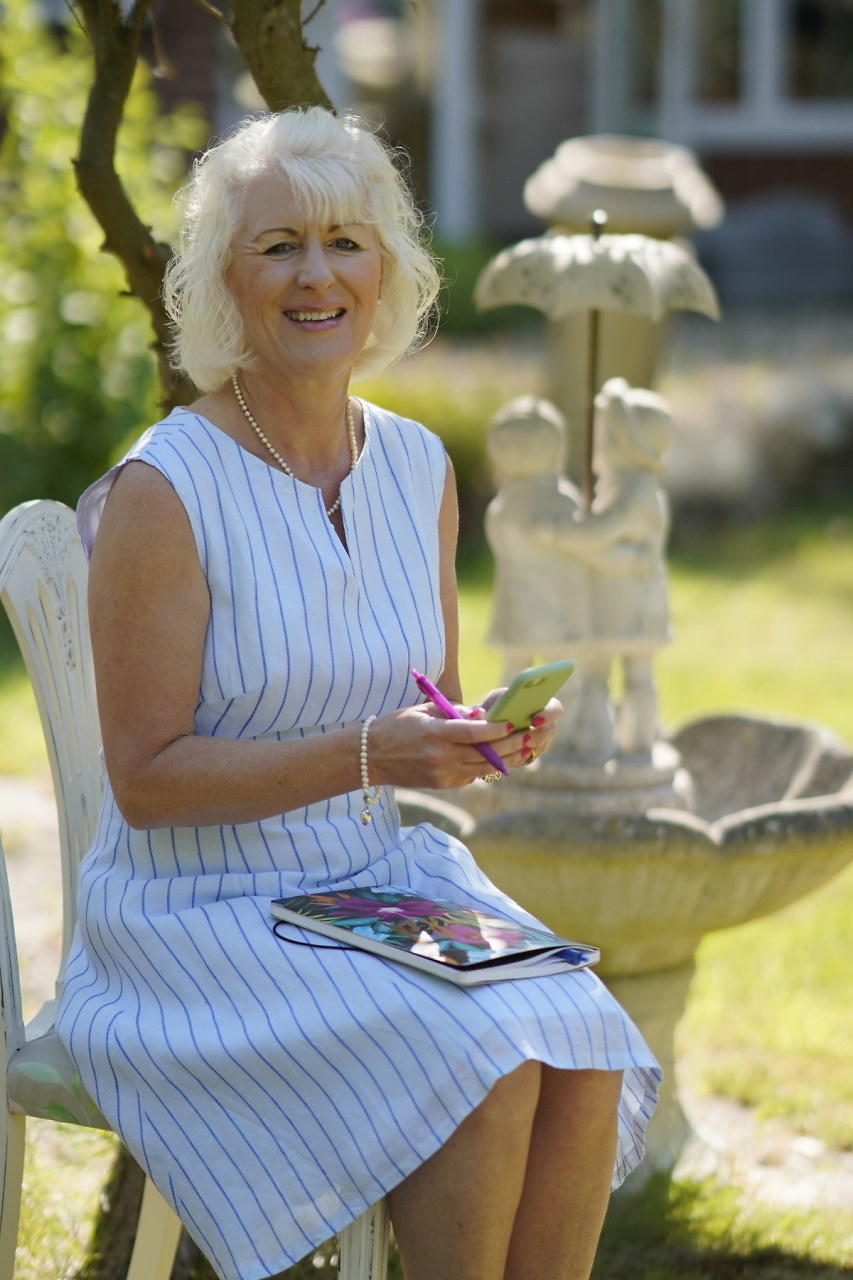 Stylist In Your Pocket
✅ Enjoy the benefit of having a professional stylist to yourself for a whole day!
✅ Solve your style dilemma. No more guesswork!
✅ Confidently dress in a way that looks and feels like you!
Are You In A Style Rut?
Do you want to feel more confident dressing for your body shape, so you can ditch the safe, comfortable, but dull outfits you currently default to?
Would you like to develop a signature look for your business or career, so your customers recognise you and your business as soon as you appear on a screen, in their social media feeds, or in the room?
Or maybe you'd like to have the help of a stylist when trying on your online purchases and deciding what to keep and what to send back?
All of these, and many other style dilemas can be resolved via my Stylist In Your Pocket Day!
Can you imagine….
Knowing what looks good and what doesn't, what's flattering for your figure and what isn't, what suits your personality and what doesn't?
Knowing with absolute certainty that you look good because you KNOW your outfit works for you.  To have an expert tell you it definitely looks great on you…not just your Mum or a friend…but someone who knows what they're talking about.
Turning that everyday stress-inducing chore of getting dressed, into an enjoyable opportunity to choose an outfit that expresses who you are and how you feel.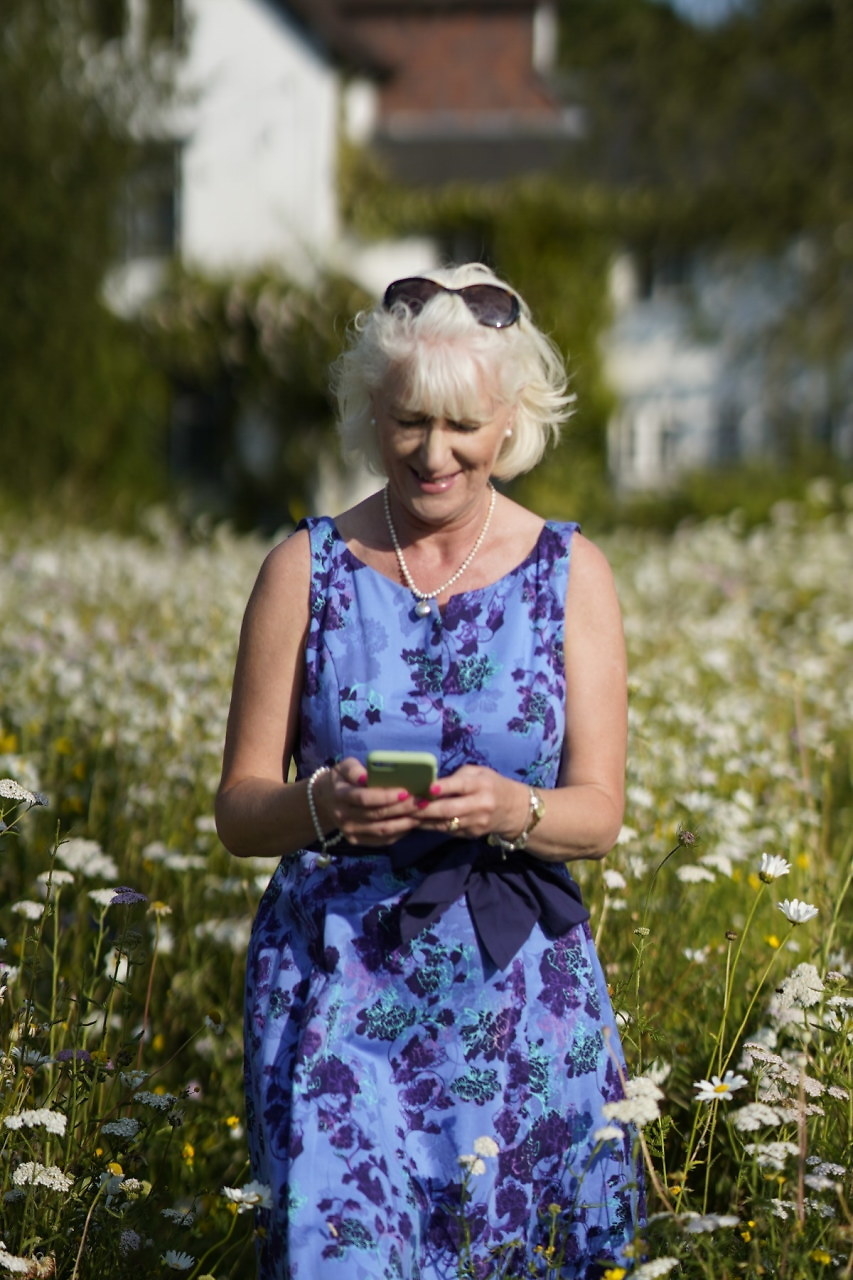 Laura was fed up of buying clothes that looked good in the online photos, but after a couple of wears no longer appealed to her. She was stuck in her old jeans and jumper favourites and found it difficult to experiment with colours, or know what would suit her. Before our Stylist In My Pocket session, Laura ordered dozens of new items (checking the returns policies first). She spent the day trying on the new items, and sending my photos for my expert verdict.
"This was so helpful. I started to see the styles that suited me and understand why – what it was about the shapes and colours that worked with or against my shape and colouring. I feel much more confident about buying clothes from now on".
My Stylist In Your Pocket Day can help you by…
💚 Being in your back pocket for the day as we chat back and forth via an app called Voxer.  You don't have to give up a full day, we just keep the conversation going as you go about your usual activities, until we have resolved your style issue!
💚 Once you have decided to go ahead and have clicked the button below, you will be emailed a link to my online diary to book in a date that suits you. (If this is a gift, the recipient can book their date when it suits them)
💚 Voxer allows us to text, to chat via it's walkie talkie feature, to send pictures or videos.  So if it would help, you can send me pictures of yourself or your clothes to have my expert eye cast over them.
Once you've decided you'd like to go ahead, for either yourself or for a gift, and you've confirmed that via the button below, you will receive an email asking how I can help on your Stylist In Your Pocket day.
I'll send you a questionnaire that will help me get to know you and what your style challenge is AND help you start thinking about what you'd like to get from the day.
Typically we'll use Voxer to message each other. You can also send pictures or videos and I will help you discover the styles and shapes of clothes that suit you, what to buy more of, and what to avoid, or how to get started with your new signature look.
You will have unlimited access to me over Voxer (Voxer is free and keeps us away from the distractions of email and Facebook) between 9am and 9pm UK time on your chosen date. If you send me pictures or videos of your outfits/garments, I will reply with my professional opinion.
There will be no pressure to buy lots of new clothes. 
In fact I'm more likely to tell you not to, but rather how to restyle the clothes you already have,
to make them work harder for you!
Before my Stylist in Your Pocket Day with Tracy, using Voxer as the way to communicate, I was struggling with making the best clothing choices to make great outfits from what I already have in my wardrobe.
I didn't know my body shape, or what to wear that would look best on me.  During our day together Tracy explained to me what my body shape was and how best to dress to flatter my figure.
I was able to try full outfits on, send pictures to Tracy and get feedback & advice on what combinations work well together. As I was at home, there was no pressure to stick to a time scale, using Voxer made it so easy.
Since the session I have a clearer idea of what clothes I already have, that work best together to create a good look for me for different occasions.
I definitely would recommend this day.
Having a Stylist in your back pocket for the day means…
✅ Having an expert opinion, all day.  Not just your Mum or a friend, who will always tell you you look good, but someone who knows what they're talking about.
✅ At the end of our day together you will feel so much more confident in your clothing choices because you will KNOW what looks good and what doesn't, and why.
✅ No more umming and ahhing in front of the mirror wondering if it really looks OK or not.
✅ No more chopping and changing clothes in a rush because you can't decide what looks right – then having a mountain of crumpled up garments on your bed that you need to hang back up.
✅ No more going out in the same old outfit that you wore yesterday, and the day before, and the day before that!
✅ No more taking up too much headspace trying to work this out for yourself.
For the same price as just one outfit, you can consult with a professional, qualified stylist, for a whole day, so you can solve whatever style dilemma is costing you time, money and headspace right now.
Email consultation to plan our goal for the day

Pre-consult questionnaire so I can get to know you, and you can think through what your goals are for our day together

Access via Voxer to Tracy 9am – 9pm UK
I would love this!…what do I do now?
Step 1: Click the button below to confirm and pay for your Stylist In Your Pocket Day
Step 2: You will receive an email from me with a link to my online calendar to book in your day.
Step 3: In the email I will ask you a bit about why you have booked the day.  If it is for yourself, we will then make a plan for our day together.
Step 4: If you have bought this as a gift for somebody else, please let me know in the email and I will send you a gift voucher for the recipient to open on their special day.
N.B. If you have a voucher code, you can enter this at the checkout to ensure you qualify for any special offers.
This All Sounds Great But…
Will this solve my particular style dilemma?
We can solve quite a lot during my Stylist In Your Pocket Day, If you want to be sure before you book, please send me a message via the contact button at the bottom of this page and I can let you know whether your particular style dilemma is suitable for the Stylist in your Pocket Day.
Will I need to spend lots of money on new clothes after our day?
Definitely not! My speciality is helping people to make the most of the clothes they already own. I don't believe in encouraging you to buy lots of new clothes. Even if I suggest something new, the choice is entirely up to you whether you purchase or not.
Will I have to send you photos of myself?
You can if you want to and if it will help. But there's no pressure to do anything you might feel uncomfortable with. Sometimes it can help for me to see you in a particular garment but if you'd prefer not, that's absolutely fine.
I'm not sure I want you to see my current wardrobe! Will you need to?
Again, not if it would make you feel uncomfortable. You are completely in charge of the day and what you want to do or or don't want to do. I want you to enjoy the day and get the most out of it, so please don't worry about having to do anything you feel uncomfortable with.
What will happen to any photos I do send you?
Nothing! I never share any photos you've sent me, without your specific consent. Usually there's no reason I would even ask, other than a photo to go with a testimonial if you love your day! Any photos you do send will stay on Voxer for up to 30 days after which they will disappear. I will never share them with anybody else or on any other platform.
What happens if I can't find a date that works for me?
I try to give as many options as I can but occasionally you may not find a day that works for you. However, I try to be as flexible as I can so if this is the case, please reply to my email and we will work something out for you.
How long does that day last?
The day lasts from 9am to 9pm UK time.
What happens if I'm in a different time zone?
If you're in a different time zone, that may mean that you don't get the full 12 hours. However we will make the most of the time we do have, and we will still manage to achieve your goals for the day. I am quite flexible so if we don't finish on the dot of 9pm UK time, I'll be OK with that.
What if something comes up and I can no longer make the date?
No problem, you will have a button to reschedule your appointment on the email you receive from me. You can reschedule up to 24 hours prior to the start of our day.
Do I need to do anything to prepare for the day?
Once you have booked your date in my online calendar, you will be sent a link to a questionnaire so I can find out a bit about your and your style needs. Depending on the issue you'd like resolved, there may be a couple of things you need to do. But it will never be very much or very time consuming, just a few things I may need to make sure we don't waste time on the day and you get the most value out of the day.
How can I get the most out of the day?
The best way to get the most out of the day, is to complete any prep in plenty of time, and then come along open minded and ready to get stuck in. It's your day so if you need anything or have any questions prior to our day together or during it, please feel free to ask. I want you to have a great day and get your style dilemma sorted.
What happens after I pay?
Once you have booked your day and paid via the checkout page, you will receive a confirmation email from me, asking a couple of questions including what the style dilemma is that you'd like to resolve. You will need to download the Voxer app from your app store and add me as a connection. My handle is tracyjaynehooper. Once you've added me feel free to say hi, so we're all connected ready for our day together. 
I want to buy this as a gift for somebody else...will that work?
Yes of course!  This can be a fantastic gift for somebody.  All you need to do is book the day via the button below.  Once you recieve the email confirmation from me, just let me know you've bought the day as a gift and I will arrange for you to have a gift voucher to give to the recipient on their special day. Once they have received their gift, you can just forward them my email and I will make all the arrangements directly with them from there.